Kilimanjaro Porters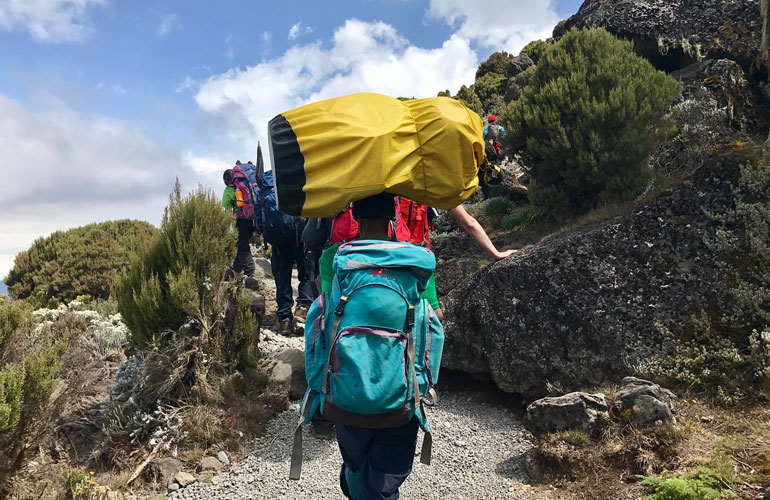 No one survives even a day on Kilimanjaro, let alone making it to the top, without a frankly embarrassing amount of support from an enormous team of guides and Kilimanjaro Porters. It's their job to carry your stuff, cook your meals, supply you with safe drinking water, put up your tent, take it down again, listen to your gripes, spur you on when things get tough… and on it goes.
It would be all too easy to take them for granted, but they work phenomenally hard, and never show the slightest sign of weariness, impatience, or irritation. This is why we wanted to give just a few of them the recognition they very much deserve. So here are just some of the best Kilimanjaro guides and porters who spurred our group on to success on Kilimanjaro.
We work closely with the Kilimanjaro Porters Assistance Project (KPAP) and publish the recommended tipping rates and procedures for Kilimanjaro. To give you a guide, KPAP recommended tips for porters are $5-7/day per porter. For other roles, we recommend $20/day for guides, $12/day for assistant guides, and $12/day for cooks. These figures are per group, not per climber.