Electronic Gadgets On Kilimanjaro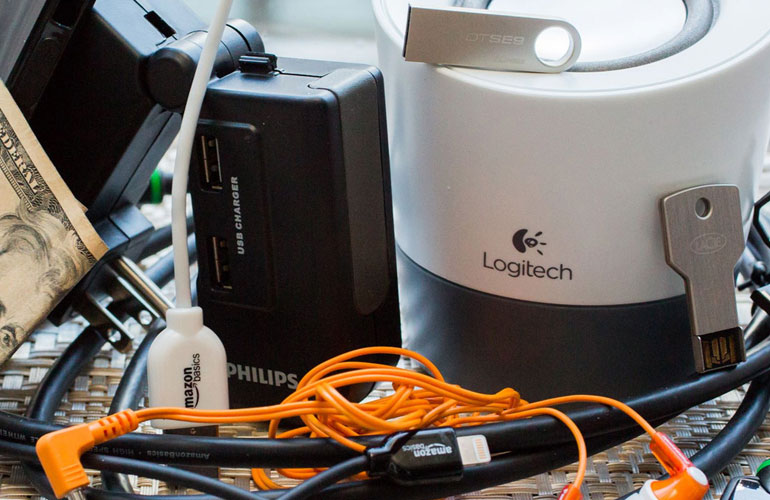 Tanzania's Mt Kilimanjaro is one of the most popular climbs on the planet, attracting roughly 30,000 visitors yearly. Standing at 5,895 meters tall and often covered in snow, the hike isn't an easy climb, especially if you come unprepared. Just like many activities, ensuring you have the right equipment with you is essential, and a must for this climb if you're looking to reach the top. The best way for a successful hike is coming prepared, and when it comes to preparing for Mt Kilimanjaro, there are a few Electronic Gadgets On Kilimanjaro you won't want to miss out on.
Solar Battery Charger
There are no power sources on the mountain, meaning your only source of power will be through a solar battery charger. Solar battery chargers are a great investment and are a must for this hike, especially when it comes to keeping your devices and gadgets charged up. While they are not cheap, they have become more compact than they used to be and can be considered as a life save for those on the go without access to electrical power points.
Water Bladder
Being dehydrated is something you don't want to experience while trekking up Mt Kilimanjaro. While simply taking off your backpack and reaching out for your water bottle sounds easy, after a few hours of climbing under the sun with the cold breeze against you, it's a little harder than you'd expect. A water bladder is a perfect way to stay hydrated while continuing with your chosen activity. Offering a hands-free drinking solution, enjoy the trek while you conveniently sip away without having to stop and tire yourself out even more.
Hiking Poles
Another essential for your Kilimanjaro experience, hiking poles are a must and may even become your best friend during your adventure. With steep paths both on the way up and down, a good pair of hiking poles will aid you when your knees feel weak, especially in the cold. Many climbers tend to bring just one pole, however, having a spare one can be a lifesaver in the event of various situations. While hiking poles are expensive, it's best to invest in a brand that you can rely on and that provides quality products.
Reusable Hand and Toe Warmers
With temperatures dropping below -20°C, it's best to have a backup plan to keep you warm. Hand and toe warmers are essential for those looking to climb Mt Kilimanjaro and are a great way of keeping you on your feet. Despite the cold, a reliable set will provide you with enough heat to keep you comfortable and prevent your hands and feet from going numb. Investing in a reusable hand and toe warmer set is a great way of saving money as they can easily be reactivated for your next adventure by simply immersing them in boiling water.
Neck Buffer
Apart from keeping your hands and feet warm, you'll also want to invest in keeping your neck comfortable. Neck buffers are a great way to prevent the icy cold winds from causing neck pains while keeping you warm at the same time. The stretchy tube-like fabric comes in all sorts of colors and designs and can easily be used as a beanie, sleeping mask, neck comforter, or a beanie.